2019 AUSTRALIAN AWARDS, HALL OF FAME & NATIONAL FORUM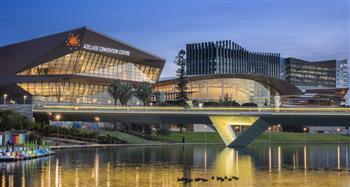 We are proud to announce the fourth annual Australian Speedway Awards, incorporating the eighth Hall of Fame Induction and the third National Forum, will be held in Adelaide in June 2019.
Adelaide Convention Centre has been selected to host the event on Saturday 22nd June in what should be another fantastic weekend. It's the first time the event will be held in Adelaide, having previously been hosted in Brisbane, Gold Coast & Melbourne.
Once again, the Hall of Fame ceremony will also recognise the legendary figures in the history of Australian Speedway while the Australian Speedway Awards will reward the top performers of the year in each category. This will once again be an event not to miss!
More information will be available for all track and division management teams closer to the event.
Posted: 6/02/2019