DRIVER ANNOUNCEMENT - LUCAS WOLFE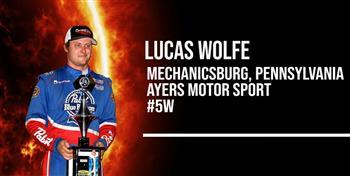 World of Outlaws feature race winner Lucas Wolfe will make his debut as a World Series Sprintcars contracted driver in 2019/20, at the wheel of his familiar Pabst Blue Ribbon Beer 5w.
The Pennsylvania native is no stranger to World Series competition, having stood on the podium on two occasions. This season however will see Wolfe make his first tilt at an outright World Series Championship, as he teams up with the Queensland based Ayers Motorsport operation.
With Krikke Motorsport and Kerry Madsen's return revealed last week, Wolfe is the latest announcement in what is set to be one of the most competitive contracted driver line ups in history.
Click here to view the video.
Posted: 8/11/2019